Pool opens for the season on May 30th, 2020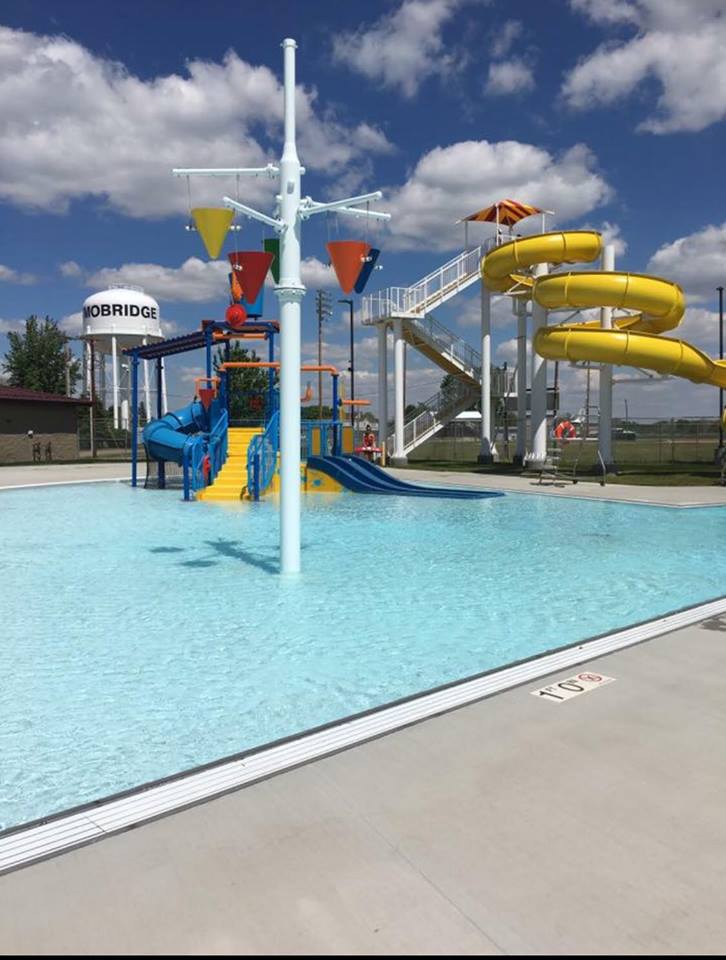 The pool is subject to close in conditions where the outside temperature is below 65 degrees and in severe weather, including lightening. The pool must remain closed 30 minutes after last lightening strike.
Hours:
Open Daily: 12:00pm - 5:00pm & 6:30pm - 9:00pm
Lap Swim: 5:30pm - 6:30pm
Rates:
Family Pass: $135.00 Mobridge Residents; $150.00 Non-Residents
Single Pass: $54.00 Mobridge Residents; $60.00 Non-Residents
Adults: $5.00/Session
Students: $3.00/Session
Swimming Lessons
There won't be any swimming lessons this year do to the Covid-19.
Concession Punch Cards Available:
$20.00 for a $25.00 punch card; $75.00 for a $100.00 punch card.
Monica Weninger - Schmaltz, Manager
Contact us:
605-845-7368