To learn more about the history of Scherr-Howe and audio tour of the murals: go to https://oscarhowetour.wordpress.com
The murals are open to the public. Visitors can check in at the Chamber of Commerce Mon.-Fri. 8 a.m. to 5 p.m. The building is located at 212 N Main St, Mobridge, SD 57601.
Please call 605-845-3555 for more information.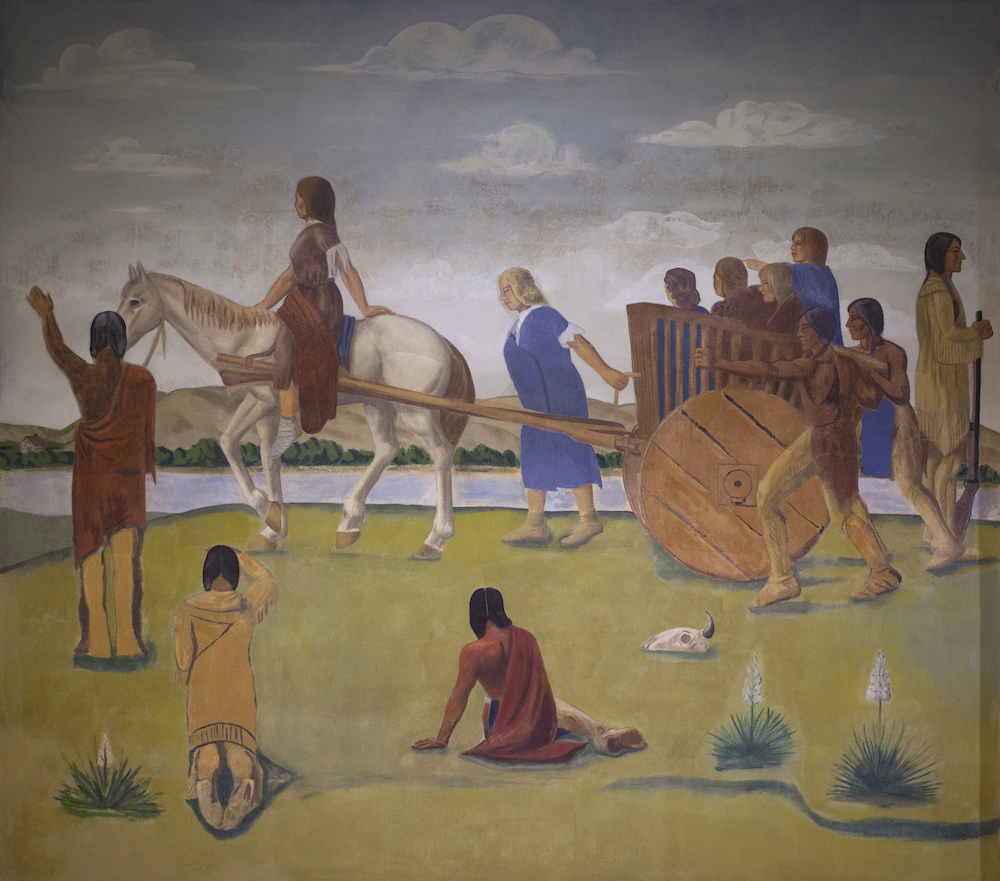 Fool Soldier Resuce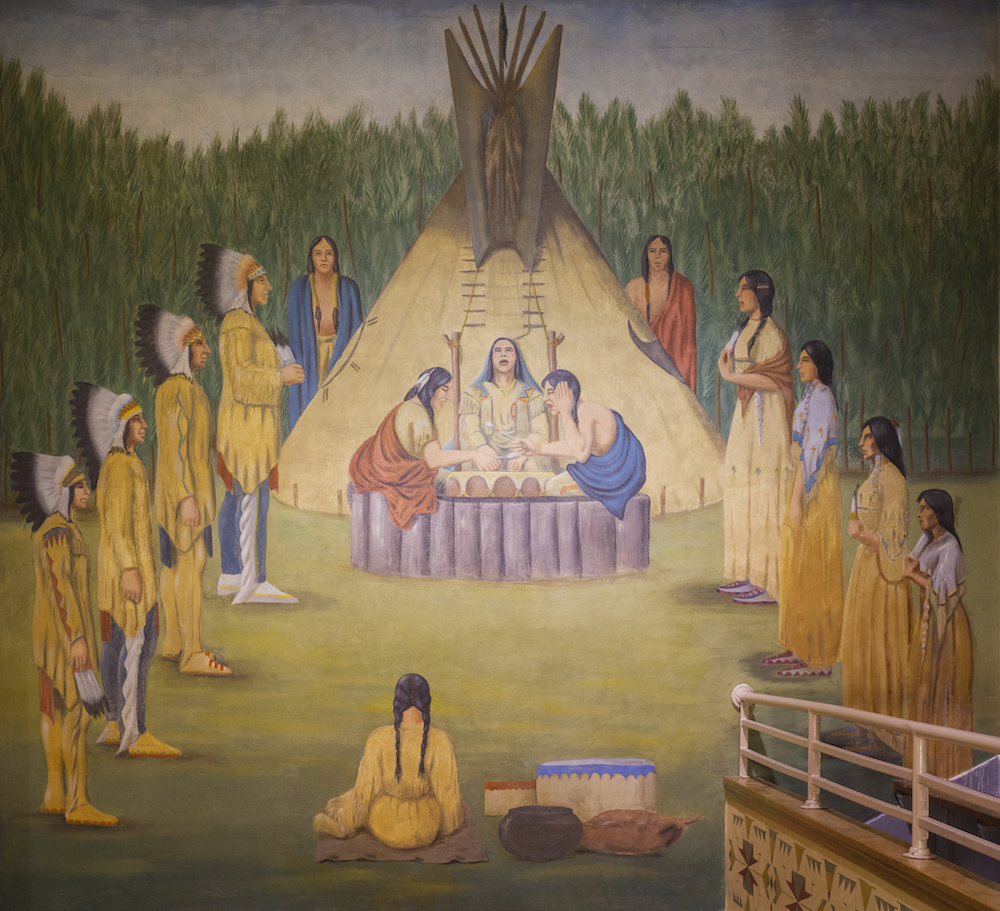 Henkapi Ceremony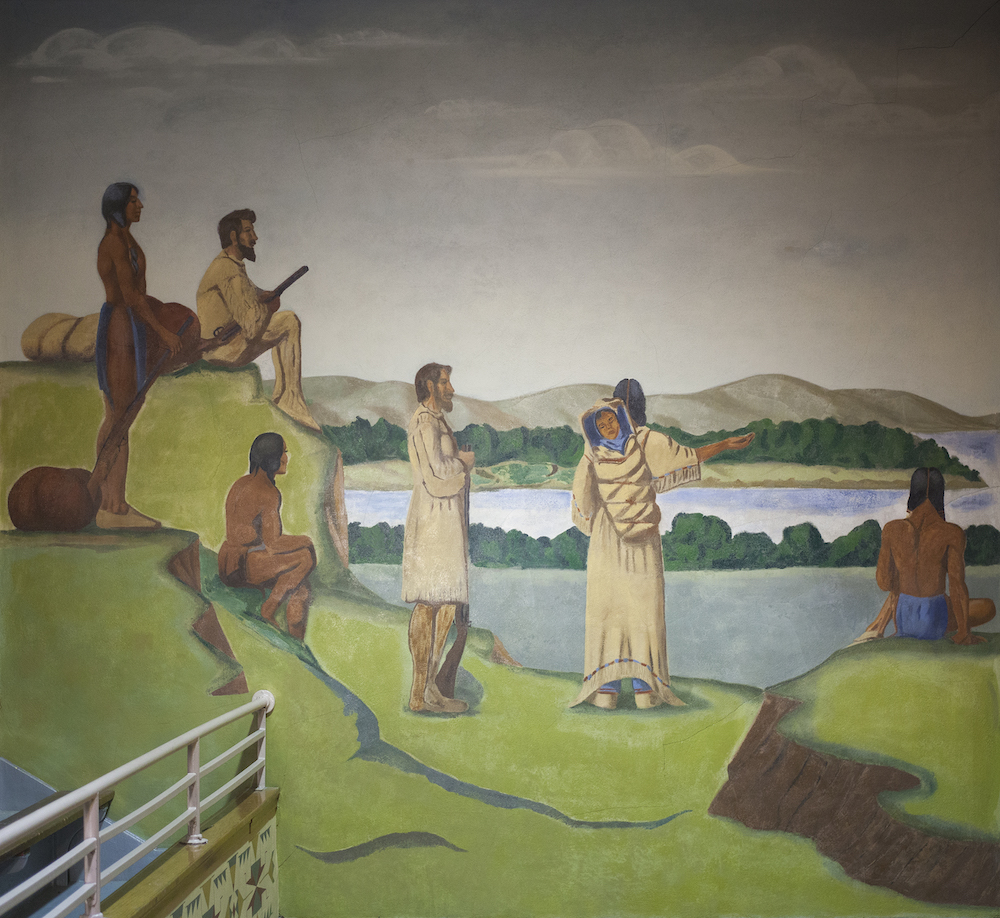 Fool Soldier Resuce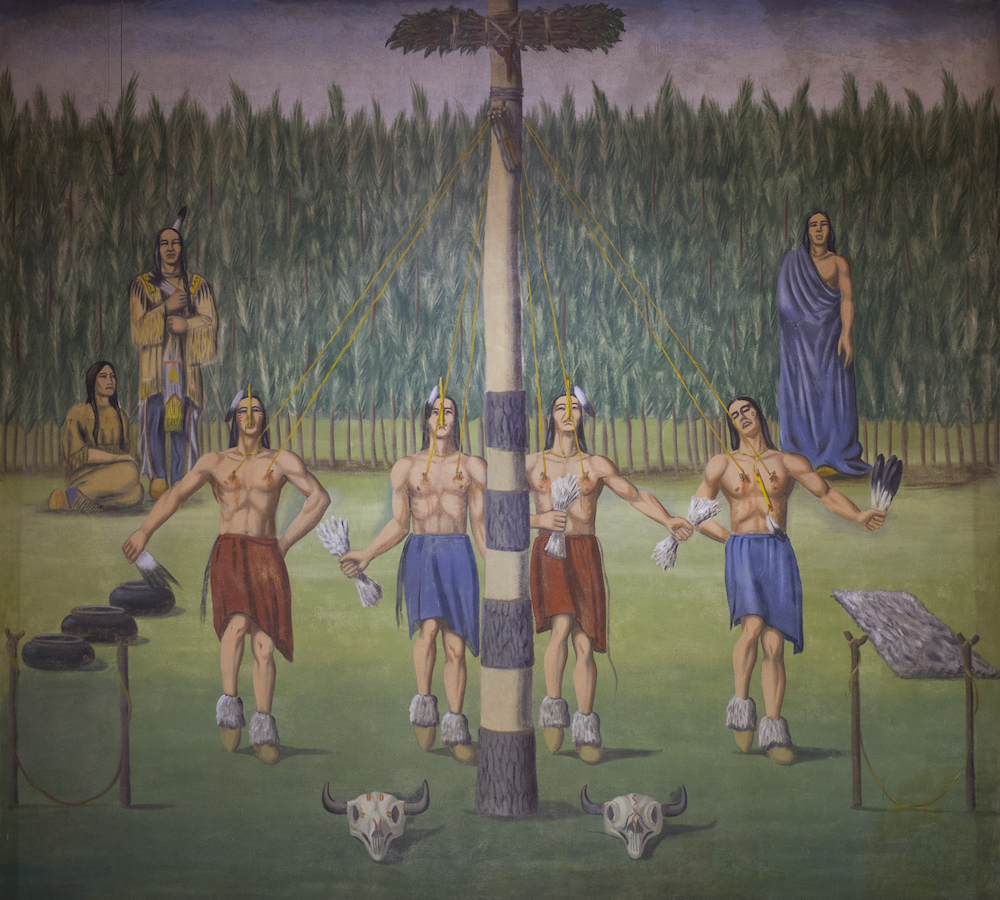 Sun Dance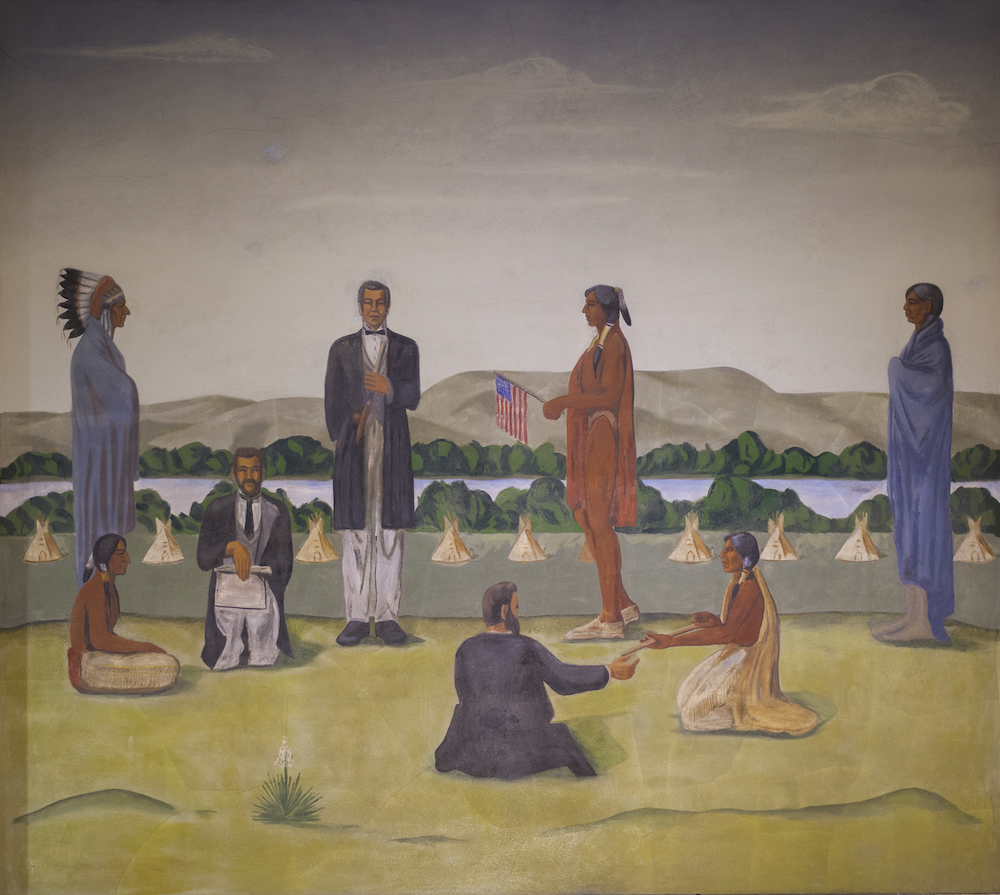 Treaty Making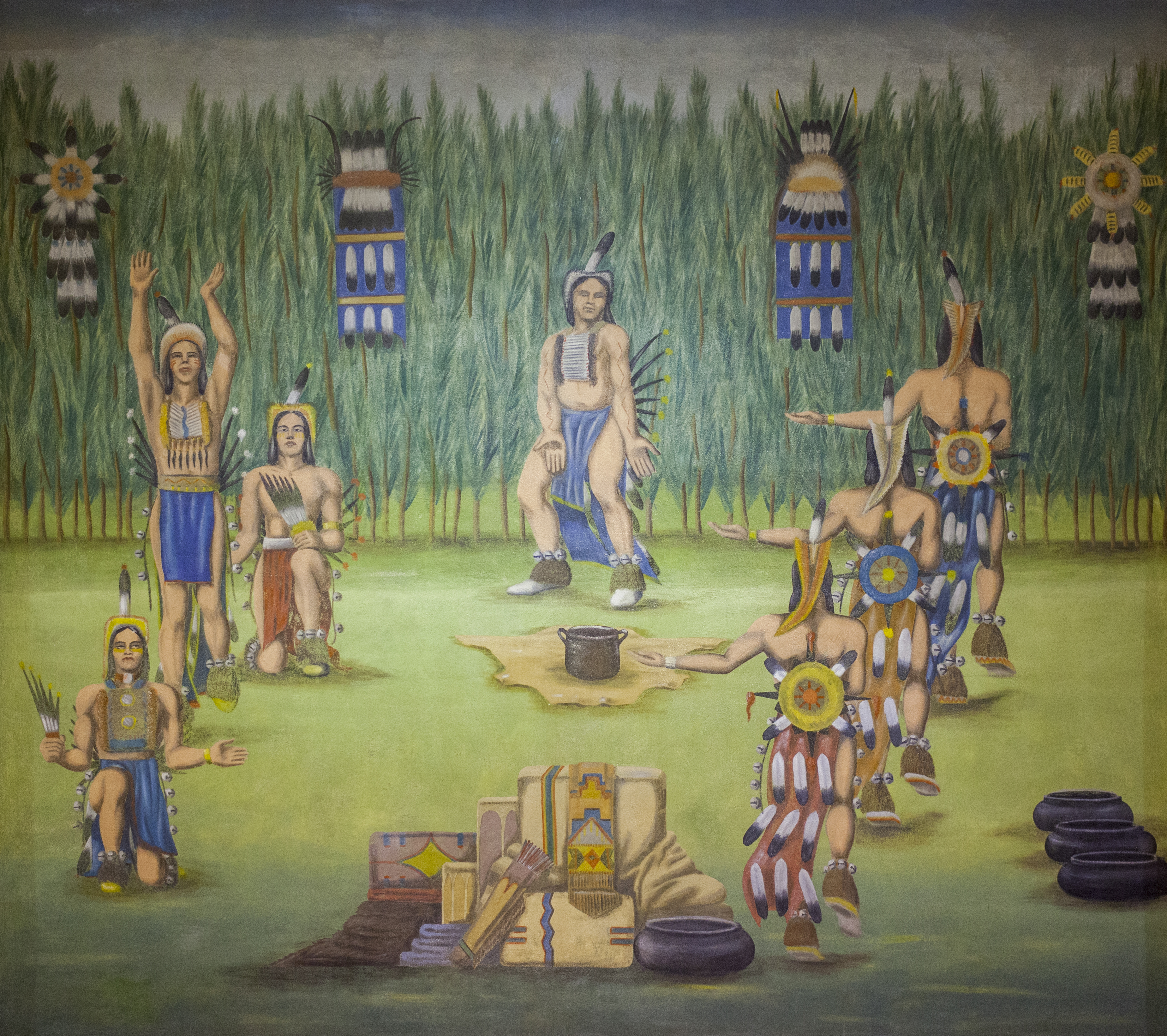 Victory Dance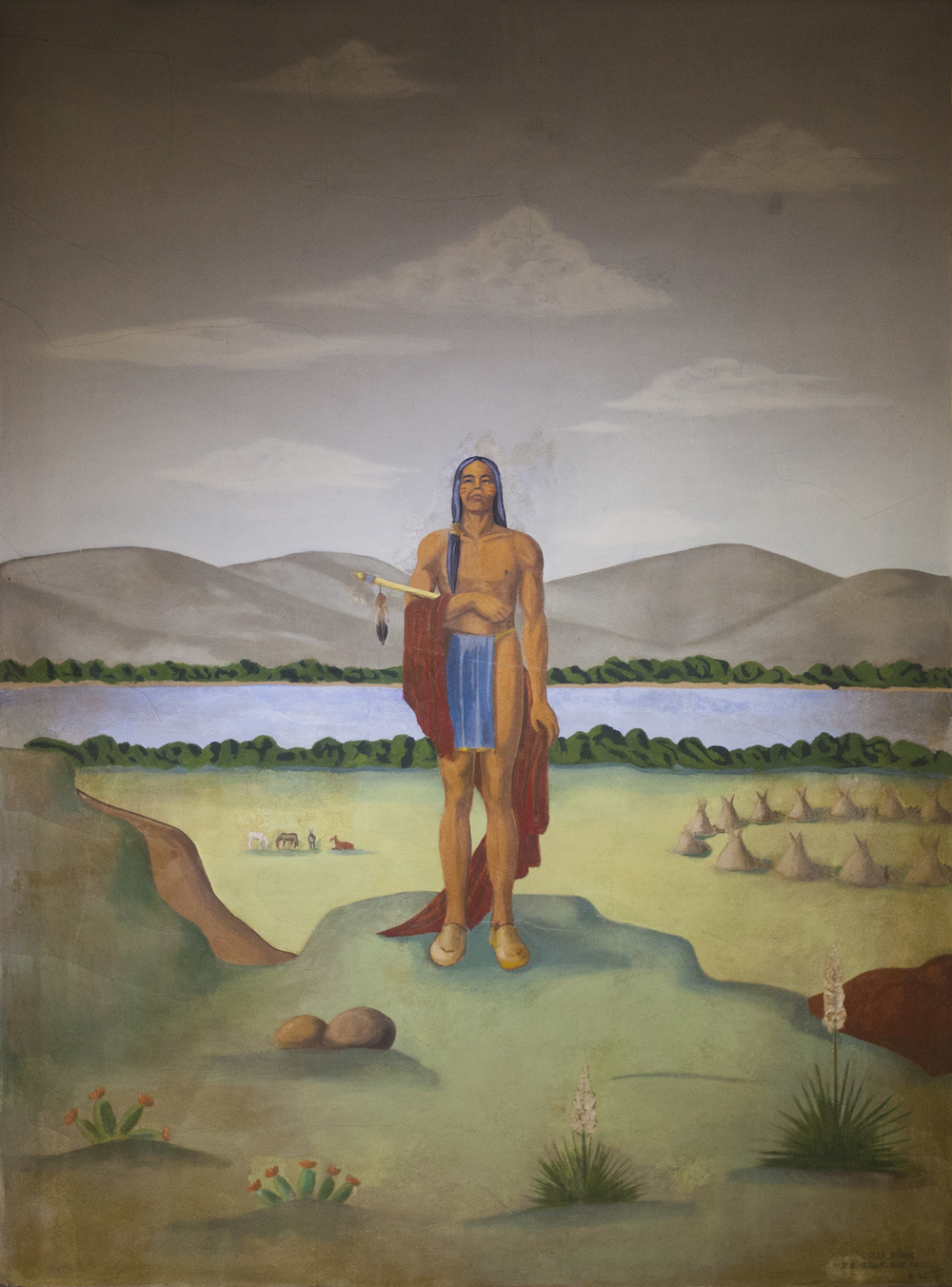 Vision Quest